2019 World Pork Expo — See, Discover, Connect
DES MOINES, Iowa, March 14, 2019 — The 2019 World Pork Expo will take place June 5-7, delivering three days of education, innovation and networking for pork professionals from across the United States and the world. Presented by the National Pork Producers Council (NPPC), Expo is home to the world's largest pork-specific trade show, with indoor and outdoor exhibits displayed throughout the Iowa State Fairgrounds in Des Moines.

Each year, more than 20,000 pork producers and representatives visit World Pork Expo to attend educational seminars, learn about the latest products, services and technology within the trade show and share ideas and perspectives with their peers.

"Expo has something for everyone, regardless of your operation's size or whether you're an owner, grower, employee, veterinarian or allied industry representative. All aspects of the pork production cycle are presented at Expo," says David Herring, NPPC president and pork producer from Lillington, N.C. "It's a great place to see what's new, discover opportunities and connect with other pork professionals."
---
Expansive indoor and outdoor trade show
Expo's crown jewel is its vast trade show where more than 500 U.S. and international companies display products and services from animal health, nutrition, building and equipment, finance, marketing, genetics and more. The Jacobson Exhibition Center (JEC) will return this year, combining with the Varied Industries Building (VIB) and outdoor displays to present more than 360,000 square feet of exhibit space.

"Exhibitor interest continues to build, and we plan to expand the outdoor exhibits in the space between the VIB and JEC," says Doug Fricke, director of trade show marketing for NPPC. "For people who haven't been to Expo for several years, they would be surprised to see how much the show has changed. If you hope to see it all, you will definitely need two days."

More exhibitors also want to link up with the live-hog shows to display their products and services, so areas around the swine, sheep and cattle barns will be seeing more activity.

Company-sponsored hospitality tents continue to flourish and can be found throughout the fairgrounds. Fricke expects 60 or so hospitality tents at this year's Expo, giving allied industry representatives an opportunity to connect with producers and their employees in a more relaxed setting.

Expo attendees can visit the trade show from 8 a.m. to 5 p.m. on Wednesday, June 5, and Thursday, June 6, and from 8 a.m. to 1 p.m. on Friday, June 7.

See, discover, connect is the theme for the 2019 World Pork Expo, presented by the National Pork Producers Council. The organizers expect 500 companies from the United States and across the world to display the latest technology, products and services for pork production on June 5-7, in Des Moines.

Free educational and business seminars, live-hog shows and sales, a world-class trade show, entertainment and networking with individuals who work to produce safe, wholesome, nutritious pork for domestic and international markets are just some of what you'll find at this year's World Pork Expo, June 5-7.
---
A wide range of activities
The three days of Expo are packed with events and activities, from educational seminars to live-hog shows to business meetings to music and plenty of tasty, grilled pork.

Always high on that list are the nearly two dozen free educational and informational seminars that address innovative production and management strategies, as well as current issues, topics and trends that producers face on and off the farm. The PORK Academy and Business Seminars will run throughout the day on Wednesday and Thursday in both the JEC and VIB

But there are a host of other activities that Expo visitors won't want to miss:
Junior National — The World Pork Expo Junior National, hosted by the National Junior Swine Association and Team Purebred, kicks off Expo week with activities on Monday, June 3. In its 16 years, the Expo Junior National has grown into one of the nation's largest youth hog shows. Organizers report that 1,500 exhibitors from 32 states and 3,500 hogs are expected for this year's show. The Junior National combines educational activities and certification programs, with swine judging, live-hog competitions and showmanship.
Open Show — On Friday, June 7, the open show, presented by the National Swine Registry, features hundreds of crossbred and purebred boars and gilts from throughout the United States. A breeding stock sale rounds out the live-hog events on Saturday morning, June 8.
Pre-Expo tour — A two-day, Midwest Agricultural Tour takes place ahead of Expo, beginning on the morning of Monday, June 3, through Tuesday, June 4. Participants will travel across Iowa into Illinois and Indiana, for a first-hand look at crop and pork production, farm equipment manufacturing and commodity shipping.
NPPC hospitality tent — Expo offers an opportunity to visit one-on-one with NPPC board members and staff to gain perspective on legislation, regulation and public policy issues that impact pork production.
MusicFest — Presented on Thursday evening, this social event provides an opportunity for visitors to relax, enjoy some free live music and refreshments, while interacting with their peers. This year will feature country singer/songwriter Jake McVey and the crowd-pleasing cover band The Pork Tornadoes.
Big Grill — More than 10,000 free pork lunches are served during the three days of Expo. Plan to stop by from 11 a.m. to 1 p.m. to enjoy some tasty pork.
"Expo is truly an industry-wide event and reflects the vitality of U.S. pork production," Herring says. "As individuals make plans to attend this year's Expo, I want to reinforce the importance that biosecurity measures play on our farms every day and that we need to take the necessary precautions anytime we leave and return to our herds. After all, we all want to ensure the health and well-being of our industry for years to come."
---
Register online today
| | |
| --- | --- |
| | Now in its 31st year, the 2019 World Pork Expo is set for June 5-7, at the Iowa State Fairgrounds in Des Moines. More than 20,000 U.S. and international pork professionals are expected to visit this global event that features the world's largest pork-specific trade show with indoor and outdoor displays totaling more than 360,000 square feet of exhibit space. |
Pre-registration is available online and offers a discounted rate of $10 per adult (ages 12 and up) and $1 for children, 6 to 11 years old. Onsite registration will be $20 per adult. Whether you pre-register or do so onsite, it provides entrance into Expo for all three days. There is a special Friday-only option for $10.

Whether you're looking to shop the trade show aisles, listen to a seminar or two, stop by the hog show or connect with other pork professionals, now is the time to make plans to attend the 31st World Pork Expo, June 5-7, in Des Moines.

World Pork Expo, the world's largest pork-specific trade show, is brought to you by NPPC. On behalf of its members, NPPC develops and defends export markets, fights for reasonable legislation and regulation, and informs and educates legislators. For more information, visit nppc.org.

More photos are available for download at the World Pork Expo Media Center.
US outlines "specific negotiating objectives" for post-Brexit trade deal with UK
The US government has outlined what it would expect to achieve from a post-Brexit trade deal with the UK.
In its Summary of Specific Negotiating Objectives, the US Trade Representative said it seeks to support higher-paying jobs in the US and to grow the country's economy by improving US opportunities for trade and investment with the UK.
Trump has sought to follow 'America First' policy on trade
It follows the Trump Administration notifying Congress in October the President intends to negotiate a trade agreement with the UK once it leaves the EU.
"As the first and fifth biggest global economies, the US economic relationship with the UK is one of the largest and most complex in the world, with annual two-way trade totalling more than US$230bn," the document said.
"Multiple tariff and non-tariff barriers have challenged US exporters in key sectors while the UK has been a Member State of the EU and therefore a part of the common trade policy of the EU.
"The UK's decision to leave the EU creates a new opportunity to expand and deepen the US-UK trade relationship. A new US-UK trade agreement could address these challenges, as well as provide an opportunity to develop new approaches to emerging trade areas where the United States and the UK share common interests and are global leaders."
The US Trade Representative said its aim in negotiations with the UK is to "address both tariff and non-tariff barriers and to achieve fairer and deeper trade in a manner consistent with the objectives that Congress has set out in section 102 of the Trade Priorities and Accountability Act".
It added: "We are committed to concluding these negotiations with timely and substantive results for US consumers, businesses, farmers, ranchers, and workers, consistent with US priorities and the negotiating objectives established by Congress in statute."
The UK government is hoping to forge a meaningful trade deal with the US after it leaves the EU on 29 March but it is likely to face tough negotiations as President Trump has sought to pursue an 'America first' stance on such deals, stating on numerous occasions that he feels the US had done badly out of trade deals it has agreed in the past.
Once the UK leaves the EU it it would then start trading on the basis of World Trade Organization (WTO) rules. Every WTO member has a list of tariffs and quotas (limits on the number of goods) they apply to other countries. These are known as their WTO schedules.
The UK could choose to introduce low tariffs or waive them altogether, in an attempt to stimulate trade, but under the WTO's most favoured nation (MFN) rules, the UK would not be allowed to lower tariffs for any specific country, alone. It would have to treat every other WTO member around the world in the same way.
One area of the negotiations that will have to be navigated skilfully is around regulations.
In a section in its document referring to agricultural goods, the UK Trade Representative said one of its objectives is to "promote greater regulatory compatibility to reduce burdens associated with unnecessary differences in regulations and standards, including through regulatory cooperation where appropriate".
It added it wants to "establish specific commitments for trade in products developed through agricultural bio-technologies".
The US administration takes the view that under its EU membership the UK food and agricultural sector has been over-regulated.
Last week the US Ambassador to the UK, Woody Johnson, urged the UK to leave the EU's "Museum of Agriculture" and dismiss "misleading scare-stories" about American agriculture.
But Jim Moseley, CEO of UK food standards body Red Tractor responded by saying the UK's food standards are now under threat from the United States food lobby.
The US allows practices such as chlorinating chicken, which consists of dipping meat into chlorinated water to prevent microbial contamination. This practice is banned in the EU.
Feelgood factor: Shades of sunshine set to drive food color innovation in 2019
Wednesday, December 19, 2018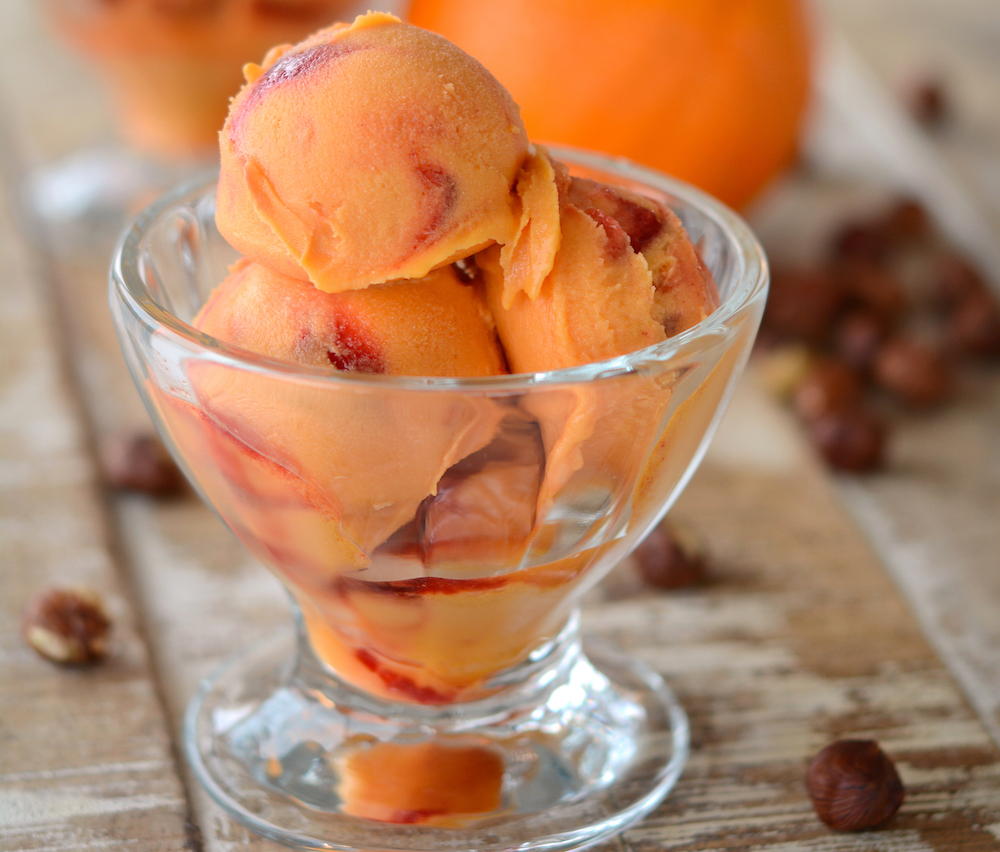 The sunshine spectrum – bright yellow through to deep orange – will stimulate colorful food and beverage development in 2019 as consumers seek out products that inspire upbeat, positive emotions and unite people with a feeling of joy, according to GNT Group.
Shoppers – particularly younger ones hailing from Generation Z – will gravitate towards food and drink colored with natural yellow and orange shades in order to tune into the optimistic sentiments they convey, GNT said.
Food and beverage brands are increasingly developing marketing messages that communicate the ability of their products to bring happiness to the consumer. Innova Market Insights has announced 'I Feel Good' as one of its top trends for 2019, noting that the number of food and beverage launches with a 'feel good' claim on the label increased by 36% year-on-year in 2017.[1]
Maartje Hendrickx, Market Development Manager at GNT, said: "In 2019 consumers will prefer food and drink that can arouse a sense of freshness and light, qualities that yellow and orange shades deliver. Just as pink was embraced by Millennials, Generation Z will channel the positivity of sunshine shades to sprinkle cheerfulness into their lives."
GNT has harnessed this trend in a new collection of coloring foods – EXBERRY® Sunshine Shades. Ranging from bright sunbeam yellow to warm harvest orange, they are all derived from raw materials rooted in nature, including pumpkin, carrots and turmeric.
The Sunshine Shades range has been developed as part of GNT's new Love Color with EXBERRY® initiative for 2019, which will explore how color can influence mood and deliver feelings of excitement and contentment, while also satisfying adventurous, curious consumers who are keen to discover new experiences. Market experts The Food People recently identified 'Mellow Yellow' as a key trend[2] and observed that "color trends are becoming as important as the food and drink itself."[3]
Maartje Hendrickx added: "Natural yellow and orange coloring foods fit perfectly with the desire among consumers to re-connect with the natural world. We are planning some exciting activity in 2019 to maximize engagement with Sunshine Shades, with innovative product concepts and technical information in the pipeline. We will also be busy showcasing feelgood application ideas on the EXBERRY® Instagram feed – @gntgroup – and on the GNT Group Linkedin page."
EXBERRY® coloring foods are natural color ingredients obtained exclusively from fruits, vegetables and edible plants using gentle, physical processes such as pressing, chopping, filtering and concentrating. Consequently, they are not classed as additives but foods with coloring properties and, therefore, qualify for cleaner and clearer labelling declarations. Made with GNT's own innovative processes, they can impart almost any color shade to foods and beverages and are ideally suited for industrial use.
To ensure the highest level of quality and year-round availability, GNT controls the entire EXBERRY® supply chain. In fact, around 80% of the raw materials used are grown within a 200-kilometer radius of EXBERRY® production sites, with cultivation and harvesting monitored by GNT's agricultural engineers.
For more information about this press release, please contact:
Richard Clarke, Ingredient Communications
This email address is being protected from spambots. You need JavaScript enabled to view it. | +44 (0) 1293 886291
US activist Investor Paulson ups stake in UK's Premier Foods
US-based investor Paulson & Co. has upped its stake in UK manufacturer Premier Foods to 11.9%.
The move, confirmed in a regulatory notification seen by just-food, sees New York-based Paulson significantly
increase its previous stake of 7% and comes less than three months after Premier CEO Gavin Darby announced he was stepping down and the company revealed its plan to sell off its Ambrosia custard brand.
This followed a rancorous battle for control of the company last summer when activist investor Oasis Management, Premier's second-largest investor with a 17.3% stake, supported by Paulson, its third-largest, called for a new strategy, involving the sale of assets and for Darby to be replaced.
Darby retained his position in a vote at the company's annual general meeting in July, largely because he won the support of the Bisto gravy and Oxo cube maker's largest shareholder Nissin Foods, which has a 19.6% holding in Premier and its three largest pension funds, only to announce his departure four months later.
Premier's chief financial officer Alastair Murray was named acting CEO last month.
Digital technologies at the ХХIV International Industrial Trade Fair "MVC: Cereals – Mixed Feed – Veterinary - 2019"
Our new digital service – electronic terminals - will be available for exhibitors and visitors during the ХХIV International Industrial Trade Fair "MVC: Cereals – Mixed Feed – Veterinary - 2019". The exhibition will take place in pavillion No 75 at the Exhibition of National Economy Achievements (VDNH) in Moscow, Russia. The dates are - January 29-31, 2019
This kind of service is offered with the help of a device equipped with a touchscreen and bar-code reader. The visitor just scans the bar-code and gets an access to all the information about the exhibitor which booth he has just visited . At the same time the exhibitor obtains all personal data of the visitor on-line. The new service also gives you a possibility to analyze the interests of each visitor by his activity in the digital catalogue.
Any additional information is available on our web. site: www.mvc-expohleb.ru