PepsiCo incubator to return for second year
Food and beverage giant PepsiCo has announced that its Nutrition Greenhouse incubator programme is to return for a second year.
The initiative, designed to discover and nurture breakthrough brands in the sector, will see up to ten nutrition-focused start-ups benefit from a share of EUR300,000 (US$353,441) grant and prize money.
PepsiCo incubator - back for a second year.
PepsiCo said it is seeking to identify up to ten emerging brands in the nutrition space with products aimed at European consumers.
The selected companies - currently delivering sales of EUR5m or less - will receive EUR20,000 in funding as well as the opportunity to work alongside executives from some of PepsiCo's brands including Quaker, Alvalle, Sunbites and Tropicana.
The entrepreneurs selected will benefit from a six-month mentorship programme, featuring one-on-one pairing with PepsiCo executives.
It will address critical early-stage business issues such as business planning, corporate structuring and fundraising. Guidance on brand optimization, product development, supply chain management, customer acquisition and distribution is also likely to feature.
At the end of the programme, one winning company will be awarded a EUR100,000 prize to continue its expansion.
The PepsiCo Nutrition Greenhouse programme was first launched in 2017. It saw eight companies achieve estimated combined growth of more than EUR10m - a fourfold increase in sales over its duration.
Year two will include a broader focus on nutrition beyond health and wellness, towards brands that tap into key lifestyle trends, enable personal performance or are purpose-driven.
Juan Ignacio Amat, vice president nutrition for PepsiCo Western Europe and Sub-Saharan Africa, said: "Our overarching goal remains the same - to partner with the best and brightest food and beverage entrepreneurs in Europe and give them the opportunity to bring their products to the world on a global scale.
"The start-up class of 2017 set an exciting and inspiring precedent for this year's programme, with strong growth seen across all eight companies.
"At PepsiCo, we recognise the important opportunity we have to nurture the nutrition brands of the future and shape the direction of our industry, as part of our Performance with Purpose vision."
Zambian President Lungu officially opens Agritech Expo Zambia next week as ZNFU celebrates 5th edition of iconic event ZNFU President: "Let us have a fresh start."
The Zambian President, H.E. Edgar Lungu, will attend the official opening of the Agritech Expo Zambia outdoor farming exhibition that returns for the fifth time to Chisamba from 12-14 April. The event is expected to attract more than 22-thousand visitors this year and will feature some 270 local and international agri equipment and services suppliers. The theme of the President's address during the opening ceremony on Friday, 13 April, will be: "Resilience part of Zambian nature: Applauding every step forward towards the modernisation of Zambian agriculture". Mr Lungu will be joined by the Hon. Kampamba Mulenga, Zambia's Minister of Fisheries and Livestock as well as the Hon. Michael Katambo, Minister in Zambia's Ministry of Agriculture.

Marshall Plan for agriculture
Meanwhile, Mr Jervis Zimba, President of the Zambia National Farmers Union (ZNFU) and the owners of Agritech Expo Zambia, says while farmers have been through a difficult period recently "it is time to put the challenges behind us and have a fresh start."

He adds: "the ZNFU is in the process of producing a Marshall Plan for short term, medium term and long term agricultural plans that, if adopted, could help propel the sector to a whole new level. As ZNFU, we have an open-door policy and are open to discussions. We would like to share our ideas and plans with government and other stakeholders, and hence platforms likeAgritech Expo."

Mr Zimba says farmers have already set the tone for the approach in agriculture development "with many taking the diversification case very religiously. We are seeing a shift in the way farmers are conducting business. Many are venturing into fruits and vegetables. There are some farmers that have started growing blueberries, macadamia nuts and such other cash crops. These need support by giving them incentives that would yield growth. They could be helped in the form of tax incentives. And look, the blueberry producer is expected to create 6000 jobs. Such developments need incentivising."

He continues: "we have to grow agriculture. This year's Agritech Expo would avail the latest technologies and agro innovations and machinery that would help the farmer pick up the pieces and start on a fresh agro-trajectory."

The full interview with the ZNFU President can be read here: http://www.agritech-expo.com/ZNFU-2018-interview

OFFICIAL OPENING PROGRAMME at Agritech Expo Zambia, Friday 13 April, ZNFU Marquee, GART, Chisamba
11h00: National anthem of Zambia: 'Stand and Sing of Zambia, Proud and Free', Performed by the Golden Valley School Choir, Zambia
11h05: Welcome remarks: Ashok Oza, Chairman, The Farmers Expo Board, Zambia
11h10: A match built on synergy and vision: Continuing the progress to Zambian Agriculture
Ellah Chembe, Acting Executive Director, Zambia National Farmers Union (ZNFU), Zambia
11h15: Welcome address: To fresh starts
Jervis Zimba, President, Zambia National Farmers Union , Zambia
11h20: Ministerial remarks: The progression of Zambia's Fisheries and Livestock sector
Hon. Kampamba Mulenga, Minister of Fisheries and Livestock, Republic of Zambia*
11h30: Ministerial remarks and calling upon the Head of State
Hon. Michael Katambo, Minister, Ministry of Agriculture, Republic of Zambia
11h45: Guest of honour address: Resilience part of Zambian nature: Applauding every step forward towards the modernisation of Zambian agriculture
H.E. Edgar Chagwa Lungu, President of Republic of Zambia
12h15: VIP expo tour led by Zambia National Farmers Union (ZNFU) and Spintelligent

Industry support
The multi-award winning Agritech Expo Zambia returns to GART in Chisamba will also welcome international and country pavilions from the Czech Republic, the EU, Finland, Germany, the UK and Zimbabwe. Agritech Expo Zambia is free to attend for all visitors that pre-register.

As in previous years, Agritech Expo enjoys extensive support from the agri industry with well-known suppliers AFGRI and John Deere returning as platinum sponsors once again. Confirmed gold sponsors are SARO and Ursus.

Agritech Expo Zambia is owned by the Zambia National Farmers Union (ZNFU) and is organised by Spintelligent, leading Cape Town-based trade exhibition and conference organiser, and the African office of Clarion Events Ltd, based in the UK. Another well-known agri event by Spintelligent is Farm-Tech Expo Kenya. Other landmark events by Spintelligent are African Utility Week, Future Energy East Africa, Future Energy Nigeria, DRC Mining Week, Nigeria Mining Week and Mining Baraza in Nairobi.

Agritech Expo Zambia 2018:
Pre-event press conference:
Monday, 9 April, 08h00, Protea Hotel, Lusaka

Farmers Preview Day:
Thursday 12 April 2018 | 09:00 - 17:00

Open to all agricultural professionals:
Friday 13 April 2018 | 09:00 - 17:00
Saturday 14 April 2018 | 09:00 - 15:00
Location: Gart Research Centre, Chisamba, Zambia

Website: http://www.agritech-expo.com
Twitter: https://twitter.com/Agritech_Expo
Facebook: https://www.facebook.com/agritechexpozambia/
SSF Facebook Group: https://www.facebook.com/groups/635862666442657/members/
LinkedIN: https://www.linkedin.com/groups/7477169

Media accreditation:
Senior communications manager: Annemarie Roodbol
Mobile: +27 82 562 7844
Office: +27 21 700 3558
Email: This email address is being protected from spambots. You need JavaScript enabled to view it." rel=" noopener noreferrer" target="_blank">This email address is being protected from spambots. You need JavaScript enabled to view it.

Don't Miss the 2018 World Pork Expo
The home of all things pork and everything pig is back, and to celebrate its 30th year, it's bigger and better than ever. More than 20,000 producers and ag professionals attended the 2017 Expo, including approximately 1,000 international guests from 40 countries. There's no better place to gather story ideas and updates on pork production than the world's largest pork-specific trade show, with more than 360,000 square feet of exhibits showcasing products, services and technologies from around the world. Come for the pork. Stay for the industry's best education, networking and innovation.

Exciting changes are coming to the 30th World Pork Expo, June 6-8, at the Iowa State Fairgrounds in Des Moines, Iowa. Be on the lookout for more media updates ahead.
Register Now for Exclusive Media Access
Register for your media credentials online now. You'll receive an email confirming your registration. Check the status of your registration anytime by sending us an email.
Help Your Readers, Viewers and Listeners Save on Registration
Help us get the word out to pork producers — now through May 31, attendees can save 50 percent off the price of admission. That's a discounted rate of $10 for a three-day pass. Producers can take advantage of these savings at worldpork.org.
Book Your Room Now
It's never too early to make your travel plans. We make it easy. Visit our website to access a list of official Expo hotels and transportation options in and around the Des Moines area.
Covering the Story? We Can Help.
From b-roll and photos to ready-to-use logos, we have the assets you need to tell a compelling story. Get started today at our online Media Center. Looking for a specific photo? Want more details about an event? Need help lining up an interview before, during or after Expo? Contact our This email address is being protected from spambots. You need JavaScript enabled to view it." rel=" noopener noreferrer" target="_blank">media-relations team — we're here to help.
Pork. Pork. & More Pork.
Presented by the National Pork Producers Council, World Pork Expo is the go-to event for educational seminars, networking opportunities, the latest product information, and plenty of delicious pork.
NutraIngredients Awards 2018 – And the finalists are…
The fourth edition of NutraIngredients Awards received another impressive turnout of exceptionally high quality entries. The shortlist of finalists is outlined below and congratulations to all! Winners will be announced in Geneva on Wednesday 16th May during the awards dinner, held after Day 2 of Vitafoods Europe. Come and join us!


The 2018 NutraIngredients Awards finalists are:
Ingredient of the Year - Healthy Ageing
Pomanox, Euromed
FORTIBONE®, Gelita AG
Go-Less®, Frutarom Health
Ingredient of the Year - Weight Management
LIPOXIM FIRE®, NINAPHARM
SlimBiome®, OptiBiotix Health Plc
Ingredient of the Year - Infant Nutrition
INFAT® OPO, Advanced Lipids (JV AAK & Frutarom)
Mum's Sweet Secret, HMO, Jennewein Biotechnologie GmbH
VitaCholine™, Balchem
Ingredient of the Year - Sports Nutrition
Wellmune®, Kerry
Zynamite®, Nektium Pharma
ElevATP®, VDF Futureceuticals
Quercetin Phytosome®, Indena S.p.A.
Probiotic Product of the Year
LPLDL®, OptiBiotix Health Plc
Pro-Derma®, Natures Aid Ltd
Enterozyn, Bluestone Pharma
Botanical Product of the Year
HydroCurc, Pharmako Biotechnologies Pty Ltd
Clear Skin, Vital20 bv
Poméol Minci Flora, Laboratoires ClémaScience
Omega-3 Product of the Year
Huile de krill Excellium, Laboratoires Yves Ponroy / Aker BioMarine Antarctic AS
Clearly EPA/DHA, Life Extension Europe
Heart Boost, Vital20 bv
100% sustainable Scandinavian Rainbow Trout Oil, Viridian Nuttrition
Start-up Award
Unavoo Food Technologies
Pharmako Biotechnologies Pty Ltd
Sibelius Limited
Nutrition Research Project
- in association with Vitafoods Europe
Centenarian microbiota, JAAN
Innovative research for prevention of gluten intolerance with Probiotics, Probi AB
Retinal amyloid pathology and proof-of-concept imaging trial in Alzheimer's disease, Verdure Sciences
Editors Award for Innovation
Seaweed& Protect, Seaweed & Co.
HydroCurc, Pharmako Biotechnologies Pty Ltd
Propolis, SBS Bilimsel Bio Cozumler San. ve Tic. A.S
Digital Nutraceutics, the Paradigm Shift: Metabolaid; a Case Study, Monteloeder SL
Reserol - Resveratrol Boosting Films, NUTRINOVATE AB
The winner for the NutraChampion category (in association with Vitafoods Europe 2018) will be announced next week on NutraIngredients.com. Stay tuned!
The NutraIngredients Awards dinner & ceremony will take place at the 5* Starling Hotel, Geneva. A welcome drinks reception will be followed by an elegant 3 course meal with wine, culminating in the highly anticipated awards ceremony.
Dinner seats are limited so book your place now and join us to celebrate the industry's best research and innovations in healthy foods, supplements and nutrition.
Organised by

ASSOCIATES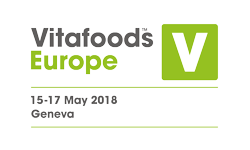 Brazil meat firms risk being struck off EU's supplier list after Carne Fraca probe
A number of Brazilian meat firms are at risk of being struck off the European Union's approved suppliers list following allegations of corruption throughout the country's processing chain.
Meat giant JBS and chicken processor BRF were among Brazilian companies investigated in 2017 under the so-called Carne Fraca probe, which became known as 'Weak Flesh.' The allegations centred on bribes made by corporate executives to politicians and paying inspectors at the Ministry of Agriculture to overlook unsanitary practises.
A spokesperson at the European Commission's Health and Food Safety department confirmed that a draft of the proposal was presented to the Member States Standing Committee on Plant and Animal Food and Feed on 28 February. However, no decision has yet been taken, the spokesperson added.
"The draft text proposes indeed to de-list certain Brazilian establishments from which imports of products of animal origin are currently authorised,'' the spokesperson told just-food. "And the measure is indeed related to the deficiencies recently detected in the Brazilian official control system.''
The number of affected firms cannot be confirmed, the spokesperson said.
However, Ireland-based news service Agriland reported seven Brazilian meat and poultry firms are at risk of being removed from the EU's suppliers list. The agency listed those as being three plants owned by JBS, three of meat processor Aurora Alimentos's sites, and another unnamed establishment.
A decision on the matter will be taken at a later stage, the EC spokesperson said, given that the proposal has only just recently been presented.