NutraIngredients Awards 2018 – And the finalists are…
The fourth edition of NutraIngredients Awards received another impressive turnout of exceptionally high quality entries. The shortlist of finalists is outlined below and congratulations to all! Winners will be announced in Geneva on Wednesday 16th May during the awards dinner, held after Day 2 of Vitafoods Europe. Come and join us!


The 2018 NutraIngredients Awards finalists are:
Ingredient of the Year - Healthy Ageing
Pomanox, Euromed
FORTIBONE®, Gelita AG
Go-Less®, Frutarom Health
Ingredient of the Year - Weight Management
LIPOXIM FIRE®, NINAPHARM
SlimBiome®, OptiBiotix Health Plc
Ingredient of the Year - Infant Nutrition
INFAT® OPO, Advanced Lipids (JV AAK & Frutarom)
Mum's Sweet Secret, HMO, Jennewein Biotechnologie GmbH
VitaCholine™, Balchem
Ingredient of the Year - Sports Nutrition
Wellmune®, Kerry
Zynamite®, Nektium Pharma
ElevATP®, VDF Futureceuticals
Quercetin Phytosome®, Indena S.p.A.
Probiotic Product of the Year
LPLDL®, OptiBiotix Health Plc
Pro-Derma®, Natures Aid Ltd
Enterozyn, Bluestone Pharma
Botanical Product of the Year
HydroCurc, Pharmako Biotechnologies Pty Ltd
Clear Skin, Vital20 bv
Poméol Minci Flora, Laboratoires ClémaScience
Omega-3 Product of the Year
Huile de krill Excellium, Laboratoires Yves Ponroy / Aker BioMarine Antarctic AS
Clearly EPA/DHA, Life Extension Europe
Heart Boost, Vital20 bv
100% sustainable Scandinavian Rainbow Trout Oil, Viridian Nuttrition
Start-up Award
Unavoo Food Technologies
Pharmako Biotechnologies Pty Ltd
Sibelius Limited
Nutrition Research Project
- in association with Vitafoods Europe
Centenarian microbiota, JAAN
Innovative research for prevention of gluten intolerance with Probiotics, Probi AB
Retinal amyloid pathology and proof-of-concept imaging trial in Alzheimer's disease, Verdure Sciences
Editors Award for Innovation
Seaweed& Protect, Seaweed & Co.
HydroCurc, Pharmako Biotechnologies Pty Ltd
Propolis, SBS Bilimsel Bio Cozumler San. ve Tic. A.S
Digital Nutraceutics, the Paradigm Shift: Metabolaid; a Case Study, Monteloeder SL
Reserol - Resveratrol Boosting Films, NUTRINOVATE AB
The winner for the NutraChampion category (in association with Vitafoods Europe 2018) will be announced next week on NutraIngredients.com. Stay tuned!
The NutraIngredients Awards dinner & ceremony will take place at the 5* Starling Hotel, Geneva. A welcome drinks reception will be followed by an elegant 3 course meal with wine, culminating in the highly anticipated awards ceremony.
Dinner seats are limited so book your place now and join us to celebrate the industry's best research and innovations in healthy foods, supplements and nutrition.
Organised by

ASSOCIATES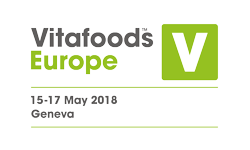 Don't Miss the 2018 World Pork Expo
The home of all things pork and everything pig is back, and to celebrate its 30th year, it's bigger and better than ever. More than 20,000 producers and ag professionals attended the 2017 Expo, including approximately 1,000 international guests from 40 countries. There's no better place to gather story ideas and updates on pork production than the world's largest pork-specific trade show, with more than 360,000 square feet of exhibits showcasing products, services and technologies from around the world. Come for the pork. Stay for the industry's best education, networking and innovation.

Exciting changes are coming to the 30th World Pork Expo, June 6-8, at the Iowa State Fairgrounds in Des Moines, Iowa. Be on the lookout for more media updates ahead.
Register Now for Exclusive Media Access
Register for your media credentials online now. You'll receive an email confirming your registration. Check the status of your registration anytime by sending us an email.
Help Your Readers, Viewers and Listeners Save on Registration
Help us get the word out to pork producers — now through May 31, attendees can save 50 percent off the price of admission. That's a discounted rate of $10 for a three-day pass. Producers can take advantage of these savings at worldpork.org.
Book Your Room Now
It's never too early to make your travel plans. We make it easy. Visit our website to access a list of official Expo hotels and transportation options in and around the Des Moines area.
Covering the Story? We Can Help.
From b-roll and photos to ready-to-use logos, we have the assets you need to tell a compelling story. Get started today at our online Media Center. Looking for a specific photo? Want more details about an event? Need help lining up an interview before, during or after Expo? Contact our This email address is being protected from spambots. You need JavaScript enabled to view it." rel=" noopener noreferrer" target="_blank">media-relations team — we're here to help.
Pork. Pork. & More Pork.
Presented by the National Pork Producers Council, World Pork Expo is the go-to event for educational seminars, networking opportunities, the latest product information, and plenty of delicious pork.
Brazil meat firms risk being struck off EU's supplier list after Carne Fraca probe
A number of Brazilian meat firms are at risk of being struck off the European Union's approved suppliers list following allegations of corruption throughout the country's processing chain.
Meat giant JBS and chicken processor BRF were among Brazilian companies investigated in 2017 under the so-called Carne Fraca probe, which became known as 'Weak Flesh.' The allegations centred on bribes made by corporate executives to politicians and paying inspectors at the Ministry of Agriculture to overlook unsanitary practises.
A spokesperson at the European Commission's Health and Food Safety department confirmed that a draft of the proposal was presented to the Member States Standing Committee on Plant and Animal Food and Feed on 28 February. However, no decision has yet been taken, the spokesperson added.
"The draft text proposes indeed to de-list certain Brazilian establishments from which imports of products of animal origin are currently authorised,'' the spokesperson told just-food. "And the measure is indeed related to the deficiencies recently detected in the Brazilian official control system.''
The number of affected firms cannot be confirmed, the spokesperson said.
However, Ireland-based news service Agriland reported seven Brazilian meat and poultry firms are at risk of being removed from the EU's suppliers list. The agency listed those as being three plants owned by JBS, three of meat processor Aurora Alimentos's sites, and another unnamed establishment.
A decision on the matter will be taken at a later stage, the EC spokesperson said, given that the proposal has only just recently been presented.
Regulation frustration: One in three industry professionals finds EU framework unhelpful
The number of nutrition industry professionals who find the EU regulatory framework unhelpful has risen sharply over the past year, research shows.
One in three (33%) industry professionals surveyed by the organisers of Vitafoods Europe said the current EU regulatory environment is unhelpful,up from 25% at the start of 2017.* Although 34% find the framework helpful, this figure has dropped from 37%.*
Experts believe dissatisfaction has risen because of the EU's tough stance on health claims and the continuing regulatory deadlock on botanicals."The increasing frustration is not surprising," says Dr Annegret Nielsen, Senior Consultant at analyze & realize."Despite progress in some areas, the regulatory challenges for the industry have remained, or even increased, over the past year. It is currently very hard for companies to develop innovative products that comply."
Call for overhaul of health claims regulations
Over a quarter (28%) of respondents to the Vitafoods Europe survey said the EU policy change that would most help their business was an overhaul of health claims regulations.
This may be because it has become too difficult to get a health claim approved. "I think many in the food and supplement industry are frustrated with EFSA's tough stance on the Nutrition & Health Claim Regulation," said Dr Elinor McCartney, President, Pen & Tec Consulting Group."Once they established the GAS (Generally Accepted Science) claims list, companies found it extremely hard – and very expensive – to achieve new claims. The industry has worked hard to comply but many feel the compliance pendulum has swung too far towards 'mission impossible.'"
Dr Iris Hardewig, Head of Consulting & Strategic Innovation at analyze & realize, said the low number of approvals is a disincentive to research and development."The frustration is high because clinical trials are a major investment for food companies.If it doesn't lead to any competitive advantage, they refrain from investing in science.In that sense, the execution of the health claim regulation is not satisfactory, either for the industry or for the consumer."
Botanical bottleneck
A particular area of concern is the current deadlock on the regulation of botanicals. Thousands of botanical health claims have been on hold for several years while EFSA considers how to evaluate them.
"The regulation of botanicals is a hot topic and a legal disaster area" said Dr McCartney. "The EC and member states seem unable to agree on how to sort out the anomaly that health claims are allowed on traditional herbal remedies, but the same claims are prohibited on food botanicals unless a dossier passes EFSA."
One solution that has been proposed is sector-specific regulation for botanicals.A fifth (19%) of respondents to the Vitafoods Europe survey said this was the policy change that would most benefit their business.
Whatever the way forward, experts believe the current regulatory void is stifling innovation. "For large companies who invest strongly into product development, legal certainty is absolutely necessary," said Dr Hardewig. "Not only are botanical claims applications on hold, but the situation also discourages new developments."
Guidance through the regulatory maze
Vitafoods Europe 2018 (May 15-17 in Palexpo, Geneva) offers a range of support and advice for visitors trying to navigate the regulatory maze. Resources will include the Advice & Expertise Trail – a self-guided tour leading visitors to top consultancy agencies with expertise in regulation (as well as product development, clinical research, market research and marketing). Many of the event exhibitors will offer a wealth of knowledge on regulation and there will also be expert presentations on Vitafoods Centre Stage, as well as sector-specific advice in areas such as the Sports Nutrition Zone.
Meanwhile, a series of Business and Development Forums in the Vitafoods Education Programme, which runs alongside the Exhibition, will provide insights on recent and upcoming regulatory developments. In one of these, Patrick Coppens of EAS Strategies will outline the step by step process to register health claims.As a case study, the Forum will evaluate the current status of probiotics and why it is so difficult to register a claim in this category. Other Forums will explore topics such as microbiome product development and the new Novel Food Regulation and authorisation process.
Hope for the future
The EU is currently reviewing nutrition regulation through the Commission's Regulatory Fitness and Performance (REFIT) programme, which aims to keep EU law simple. Experts hope it will reduce the burden on the industry: "REFIT will hopefully bring a sense of proportion as well as insights into how the situation can be improved" said Dr Nielsen."There are useful products between conventional food and drugs that might evaporate due to the current regulations."
"EFSA plays a key role in the evaluation of existing and new food components" said Dr McCartney. "But it would be even better if they looked at reducing bureaucratic delays. They should listen to stakeholders then do what needs to be done, focusing on maximum effect for minimum investment while preserving the EU's excellent food safety record."
Vitafoods Europe takes place between the 15th and 17th of May in Palexpo, Geneva.For more information visit:
http://www.vitafoods.eu.com/?utm_source=PR&utm_campaign=REG&utm_medium=PRE
* Vitafoods Europe surveyed 208 nutrition industry representatives between 14 November and 4 December 2017. The same questions about regulation were previously asked in a survey of 190 nutrition industry professionals between 6 December 2016 and 3 February 2017.
About Vitafoods Europe
Vitafoods Europe is the global nutraceutical event, featuring exhibitors from all over the world in four key market areas: ingredients & raw materials; branded finished products; contract manufacturing & private label; and services & equipment. The event offers a range of visitor attractions, including an industry-leading Education Programme.
Vitafoods Europe is part of Informa Exhibitions' Global Health & Nutrition Network (GHNN), which brings together a portfolio of events, digital media and publishing for marketers, manufacturers and formulators of nutrition and dietary supplements, healthy foods/beverages and personal care products. GHNN's events include Vitafoods Europe, Vitafoods Asia, SupplySide West, SupplySide East and SupplySide China.
Natural Products INSIDER is the global media brand covering healthy ingredients and finished applications. Vitafoods Insights offers expert online content and a series of topic-specific digital magazines that bring highlights of the Vitafoods events to a global audience. SupplySide Connect is the always-on directory of ingredients, products and services that provides in-depth information about the companies that supply to the market. For more information, visit www.informaglobalhealth.com.
Informa's Global Exhibitions Division organises transaction-oriented exhibitions and trade shows, which provide buyers and sellers across different industries and communities with a powerful platform to meet face-to-face, build relationships and conduct business. Informa has a portfolio of more than 150 exhibitions, serving a number of core verticals, including Health & Nutrition, Beauty, Property & Construction and Pop Culture.