Global ingredient manufacturer brings natural food safety solution for meat, poultry and seafood to the Asia-Pacific region
SINGAPORE (February 20, 2020) – Kemin Industries, a global ingredient manufacturer that strives to sustainably transform the quality of life every day for 80 percent of the world with its products and services, has launched its all-natural antimicrobial solution, BactoCEASE® NV, for the food industry in Asia.

As its name indicates, BactoCEASE NV is proven effective in delaying the growth of bacteria in meat, poultry and seafood products, and proven to keep the total viable count of microorganisms within the regulated standard. A natural antimicrobial, BactoCEASE NV replaces synthetic solutions to meet the growing consumer demand for clean-label ingredients. BactoCEASE NV can extend the shelf life of food products just as effectively as synthetic preservatives without negatively impacting the product's texture or flavor. It can replace sodium lactate, sodium diacetate and other artificial antimicrobials in food production.

Meat products tend to have a short shelf life because they are highly susceptible to deterioration in quality and contamination by foodborne microorganisms. These factors can cause biological and chemical changes in meat, leading to food safety concerns.

Globally, microorganism contamination is one of the main factors that results in food recalls. Common bacteria such as Salmonella, Escherichia coli and Staphylococcus Aureus, as well as cold-tolerant pathogens like Listeria monocytogenes, cause serious foodborne health hazards.

"The world population is growing at a rapid rate, and we need smart and innovative solutions to make our resources go the extra mile," said Michelle Lim, President, Kemin Food Technologies – Asia. "Our latest solution, BactoCEASE NV, highlights Kemin's commitment to sustainably transform lives around the world. This commitment starts with the products we develop. We aim to focus our sustainability on healthy people, a healthy planet and healthy business. BactoCEASE NV, an antimicrobial shelf-life solution, helps ensure food safety for people, reduces food waste for the planet and, thus, provides assurance of quality and safety to food brands and businesses."

According to the United States Department of Agriculture's Food Safety and Inspection Service, 7.9 million kilograms of meat and poultry products were recalled due to bacteria contamination in the U.S. in 2018 alone. A study conducted by associate professor Robert Scharff from Ohio State University found that medical costs, productivity losses and repercussions due to death or lost quality of life caused by foodborne illnesses cost the U.S. as much as USD$93.2 billion annually.

Kemin's antimicrobial solution BactoCEASE NV targets global concern over foodborne pathogens. A naturally derived, acetic acid-based ingredient, BactoCEASE NV is able to delay the growth of foodborne microorganisms and meet microbiological food safety criteria of total aerobic microbial count and total coliform microbiological standards under food regulations.

BactoCEASE NV is suitable for use in both ready-to-eat and cooked meat products, such as marinated meat, freshly cut meat and even processed meat. In one study conducted by Kemin customers, BactoCEASE NV extended ready-to-cook meat products' shelf life by an additional 80 percent. This extension in shelf life allows food manufacturers to gain cost savings in terms of food waste, resource allocation and supply chain efficiency.

Click here to learn more about Kemin Food Technologies – Asia.
Trending in 2020: Shades of Aqua set to strengthen bonds with the natural world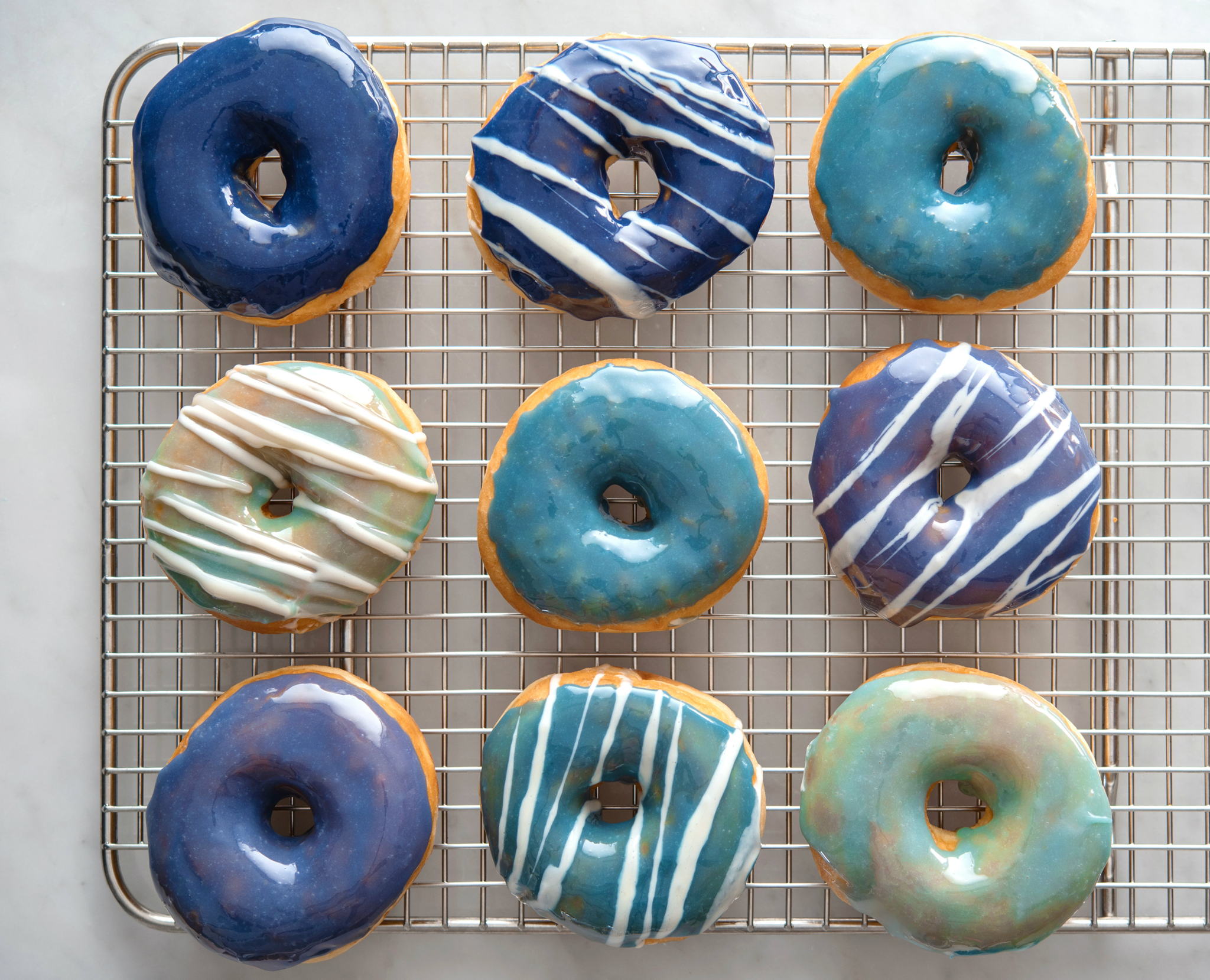 Tuesday, 3 December 2019
'Shades of Aqua' will be the key food & beverage color trend for 2020, with vivid blues and greens set to drive innovation as shoppers seek products that re-connect them with nature.
The forecast has been made by GNT Group, supplier of EXBERRY® Coloring Foods, which says that demand for Shades of Aqua will also be powered by a quest for holistic wellbeing1 and demand for new and unique food & beverage experiences that will pop out when shared on social media.
Maartje Hendrickx, GNT's Market Development Manager, commented: "Shades of Aqua evoke marine environments and mountain landscapes, conveying a sense of health and wholesomeness and strong links with the outdoors. Green is rooted in nature. It is a positive identifier for nutrition and signifies freshness and organic goodness. Blue evokes the ocean garden. It conveys a sense of relaxation and calm and is impactful on social media."
To enable food and beverage companies to harness the appeal of Shades of Aqua, GNT has developed a range of green and blue EXBERRY® Coloring Foods with clean-label appeal. They are made from spirulina, an algae that contains phycocyanin, a naturally occurring coloring component. They are the perfect replacement for artificial colorants, including brilliant blue and patent blue, and other additives such as copper chlorophyllin.
Shades of Aqua Coloring Foods will be at the heart of GNT's new Love Color with EXBERRY® initiative for 2020. They will also be a primary focus at Food Ingredients Europe, which takes place from 3-5 December 2019 in Paris, France. GNT will exhibit on Stand 6C80.
Maartje Hendrickx added: "Shoppers want food & beverage products that are 'clean' and 'simple'.2 EXBERRY® Coloring Foods are aligned with this because they are made using only physical processes and never with chemical solvents. They aren't additives – they're foods. They can be eaten at any stage of the manufacturing process and they qualify for cleaner and simpler label declarations."
GNT's food & beverage color prediction is aligned with the influential Pantone color forecast, which also places greens and blues center-stage.3 Pantone's forecast singles out Nature Remastered – "mossy wild and yellowy greens" – and Mineral Patina – "Indigo dyes seep and stain textiles with tones of blues."
1 Innova Market Insights' Top Trends for 2020
2 Innova Market Insights, Clean & Simple, July 2019
3 Pantone, Viewpoint Colour Issue 05 Organic Matters: Colour Forecast 2020
For more information, contact:
Richard Clarke, Ingredient Communications
This email address is being protected from spambots. You need JavaScript enabled to view it." rel=" noopener noreferrer" target="_blank">This email address is being protected from spambots. You need JavaScript enabled to view it. | +44 1293 763004
About EXBERRY®
EXBERRY® is the global market leader in Coloring Foods. The brand is synonymous with high performance color solutions based on the most natural concept of coloring food with food. EXBERRY® concentrates are manufactured from fruit, vegetables and edible plants using only gentle physical methods such as chopping, heating and filtering. The brand provides the widest range on the market, comprising more than 400 shades. It is suitable for practically all food and drink, including confectionery, dairy and bakery products, soft and alcoholic beverages and savory applications. The concentrates are valued worldwide for their ease of use, brilliance, performance and the complete vertical integration of the supply chain, which ensures full traceability, price and stock stability. In applying EXBERRY® products, manufacturers are assured to receive highly professional support ranging from strategic product development to production integration and regulatory advice. EXBERRY® is the favored color solution used by more than 1,400 food and beverage companies including the leading food and beverage producers in the world.
About GNT
The GNT Group is a family-owned company pioneering in the creation of specialized, future-proof products from only natural ingredients. It is internationally renowned for its EXBERRY® portfolio, the leading global brand in Coloring Foods. Founded in 1978, the company offers unparalleled agricultural competence and process-engineering expertise in delivering solutions from fruit, vegetables and edible plants. GNT is headquartered in Mierlo, The Netherlands, and has global reach with customers in 75 countries and offices in North and South America, Asia, Europe and the Middle East.
UK government's worst-case scenario for no-deal Brexit reveals fresh food supply fears
The UK government's worst-case assumptions for a no-deal departure from the European Union include the fear that certain types of fresh food supply will decrease which could lead to rising prices and panic buying.
its Operation Yellowhammer document, prepared on 2 August but released yesterday (11 September), forms the basis of no-deal planning based on a 31 October Brexit. The assumptions had previously been extensively 'leaked' in an article in The Sunday Times newspaper but have not been confirmed by the UK government until now.
The stark assumptions talk about possible public disorder and severe disruption to cross-Channel routes, affecting the supply of medicines and certain types of fresh foods.
The five page document - which the government was legally enforced to publish - said lorries could have to wait up to two and a half days to cross the English Channel because of "significant queues" in Kent [the English county abutting the English Channel from where many exports to France depart].
But it is the food supply issue which will create many of the headlines.
"Certain types of fresh food supply will decrease," it said. "Critical dependencies for the food supply chain (such as key input ingredients, chemicals and packaging) may be in shorter supply."
It added: "These two factors will not cause an overall shortage of food in the UK but will reduce availability and choice of products and will increase price."
It points out that the UK growing season will have come to an end and the agri-food supply chain will be under increased pressure at this time of year due to preparations for Christmas, which is the busiest time of year for food retailers.
"There is a risk that panic buying will cause or exacerbate food supply disruption." it said.
The document said the flow of traffic across the English channel could be reduced by as much as 60% on the first day after a no-deal Brexit and that the worst disruption could last for up to three months.
And it said that business readiness for a no-deal - especially among small and medium-sized businesses - will remain at a low level, "compounded by seasonal effects impacting on factors such as warehouse availability".
Michael Gove, the government minister in charge of no-deal planning, said that assumptions contained in the document were currently being reviewed.
"It describes what could occur in a reasonable worst case scenario, thus providing a deliberately stretching context for government planning to ensure that we are prepared for exit," he said.
Ian Wright, CEO of UK industry body the Food and Drink Federation, tweeted: "It is as the Food and Drink Federation have been saying for the best part of two years now - it lays bare the grisly crisis facing the UK's food and drink supply chain in a no-deal-Brexit scenario."

He added: "And shoppers have rightly come to expect a wide range of products on supermarket shelves. In a no-deal Brexit scenario there would be significant and adverse changes to product availability, and random shortages.

"[The] government must be upfront about the chaos a no-deal Brexit would bring."
Since the Yellowhammer document was drawn up, Prime Minister Boris Johnson's plan to leave the European Union on 31 October, whether there is a deal in place or not, has been voted down by the UK's Parliament.
Welcomes Neva Milk to join 2nd Global Dairy Congress Russia 2019 as SPEAKER!
It is reported, Neva Milk is building a factory for the production of cheese and butter in Cherepovets, which will significantly reduce the import of butter and cheese.
2nd Global Dairy Congress Russia 2019 Welcomes Maxim Malygin, Vice president from Neva Milk confirmed to attend on Oct.15-16, Moscow, Russia as SPEAKER!
Don't miss the big chance to connect and collaborate with the leading companies in the Russian dairy market – Neva Milk in the congress.
>> book your tickets now!
GC "Neva Milk" is engaged in production of cheese and butter, and also produces kefir, yogurt, sour cream, cottage cheese and mayonnaise. The company production facilities are located in St. Petersburg and Vologda region, and the annual production volume is 30 thousand tons of finished products.
The share of GC "Neva Milk" in the Russian cheese market, according to its own assessment, is 6%, in butter market - 5%. The brand portfolio of the company includes the trademarks "Tysyacha ozer", "Sirtaki", "Gorod syra", "Zoloto Evropy", Dolce.
2nd Global Dairy Congress Russia 2019 Hot Topics
♦ Outlook of Government's Development Plan for Russian Dairy Industry
♦ Dairy Situation in Russia: Milk Strategies for Local and International Producers
♦ Spotlighting on Breed Improvement Movement in Russia
♦ Goat Farm Investment Special Focus: Gaps and Opportunities
♦ Artificial Intelligence-powered Farm Management Methods to Improve Milk Production
♦ Digitalization in Dairy Processing Plants to Ensure Competitive Advantage
♦ Win-Win Dairy Trade Modes with Russia
♦ Dairy Consumer Preference in Russian and Global Markets
♦ Case Study: How to place color marking "Traffic light" for dairy products upon new regulation requirements?
♦ New Dairy Catalogues for Russian Consumers
Welcome to join in 2nd Global Dairy Congress Russia 2019 (Oct. 15-16 | Moscow, Russia).
The 25th International Industrial Trade Fair "MVC: Cereals – Mixed Feed – Veterinary - 2020"
The 25th edition of International Industrial Trade Fair "MVC: Cereals – Mixed Feed – Veterinary - 2020" will take place in pavilion No 75 at the Exhibition of National Economy Achievements (VDNH) in Moscow, Russia.
The dates are - January the 28th - the 30th,2020
The organizer of the Exhibition is Marketing Centre "Expokhleb" - member of the Global Association of Exhibition Industry (UFI), Russian Grain Union, Union of Feed Manufacturers.
The exhibition takes place every year with special support of Ministry of Agriculture of the Russian Federation, Rosselkhoznadzor, Rospotrebnadzor, Russian Grain Union, Union of Feed Manufacturers, Russian Veterinary Association, Association of Fisheries, Union of Zoobusiness Enterprises, National Union of pig breeders, the World's Poultry Science Association Russian Poultry Union, Union of Sugar Manufacturers,.
Since 2011 the exhibition is supported by European Feed Manufacturs' Federation (FEFAC), since 2015 – by the Government of Moscow, since 2018 – by International Feed Industry Federation (IFIF).
Exhibitors will present technologies and equipment for cultivation, harvesting, transportation, storage and processing of grain; raw materials, technologies and equipment for the production of mixed feeds, flour, cereals, corn products; grain mills, flour mills, feed mills; elevators and grain storage facilities; mixed feeds for farm animals, pets, poultry and fish; veterinary preparations, instruments and services; aquaculture.
As of today, the umber of exhibitors is more than 340.
In 2020 the exposition of feed and veterinary companies will be located in two halls – A and C. The exposition of equipment for processing of grain, production of mixed feeds and laboratory equipment will be located in hall B. In hall C selection of plants and genetics companies will be located.
All media partners, associations and unions will be located on the 2nd floor in hall C.
We invite exhibitors and speakers of business program to take part in the exhibition.
We'll be glad to see you at our exhibition!
For further information is available on our web. site: www.mvc-expohleb.ru
Tel.: +7 (495) 755-50-38, +7 (495) 755-50-35, +7 (495) 974-00-61
E-mail: This email address is being protected from spambots. You need JavaScript enabled to view it.">This email address is being protected from spambots. You need JavaScript enabled to view it.